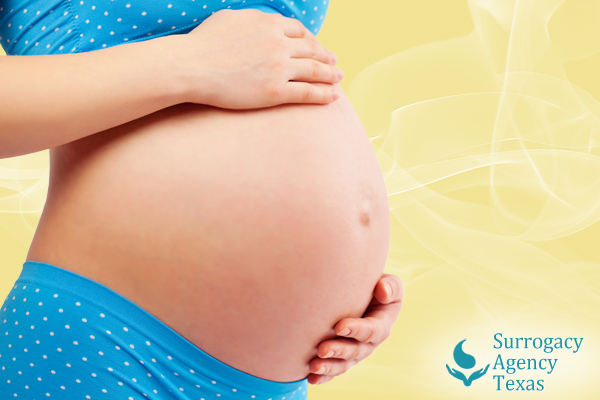 Understanding The Definition Of Surrogate Mom
Today, there are many couples as well as individuals who hope to have a child. However, for some this is not possible due to certain medical complications, history of miscarriage, or the biological mother's age. Over the years, the process of using a surrogate mother has become a way for parents to have a child by using a third party to carry the child until birth. So, what is the right definition of surrogate mother in Texas?.
The Meaning Of Surrogate Motherhood
A surrogate mother is a woman who agrees, often for pay, to carry someone else's baby. She becomes pregnant using some form of assisted reproductive technology. She bears a child, either by artificial insemination from the man or implantation of an embryo from the woman. The surrogate mother carries the baby to term and gives birth, and the baby is handed from the hospital to its intended parents. She surrenders any parental rights to the intended parents.
Types Of Surrogate Mother
There are two types of surrogate mothers:
Gestational Carrier: A gestational carrier becomes pregnant through IVF and gives birth to a baby that is not biologically related to her. In this process, an embryo is created using either the intended parents' or donor's egg and sperm. This embryo is transferred into the surrogate mother's womb.

Traditional Surrogacy: In traditional surrogacy, the surrogate mother is biologically related to the baby. In this type of surrogacy, an embryo is created using either the intended father's or donated sperms and the surrogate mother's eggs. This embryo is then transferred into the womb of the surrogate mother.
However today, being a traditional surrogate is far less common than being a gestational surrogate mother.
The Surrogacy Process
There are many steps to become a surrogate mother and they may vary slightly based on location, physician and needs of the surrogate mother and intended parents. The definition of surrogate mother clearly states that from the very beginning of the process you are going in knowing that this is very different from carrying your own child and that you are doing this for someone else. Here is a general framework of what to expect as a surrogate mother.
Application and Evaluation
Once you have understood the definition of surrogate mother and are ready to play the role, you have to fill out an online survey that asks about your lifestyle, pregnancy, medical and work history, etc.
Matching with Intended Parents
Once cleared, you will find an application that will assist in screening and matching with intended parents. This is based on aligned values as well as personal, medical and psychological criteria. When everyone feels right, the agency arranges a match meeting to discuss all expectations during your surrogacy engagement. This is an important step, which establishes an incredible connection between you as the surrogate and your hopeful intended parents.
Medical Work Up / Assessments
You will be meeting at the IVF clinic with the intended parents' physician, who will explain in detail and perform a surrogacy information assessment. It will often include:
Vaginal ultrasound

Physical and pap smear

Hysteroscopy

Medical instruction of the IVF cycle, injections, medication use and embryo transfer.

A psychological testing.
The Legal Process
You will have access to independent attorneys specializing in reproductive and surrogacy law. You can select one of them to review your legal contract and advise you regarding your rights and obligations. The surrogacy contract is drafted by the intended parent's attorney and once all parties have signed the contract, you are clear to start medications for the embryo transfer cycle as determined by the IVF physician.
Surrogate Agencies
The surrogate agencies will be with you each step of the way to make becoming a surrogate mother as easy as possible. Their role is to act as a liaison between you and the couple you are working with, allowing you to focus on your and the baby's health and well-being. The ultimate goal of these agencies is to provide you and the intended parents with the exact experience you are looking for and the people with which to accomplish that goal.
Struggling and suffering with infertility can be devastating for many couples. Helping others can be a powerful motivator for a woman considering surrogacy. The surrogacy process can lead to strong feelings of personal satisfaction and doing something special. Most women who become surrogate mothers are motivated to give the gift of life to parents who could not otherwise have a child. Surrogacy can have a positive impact on a surrogate's self-confidence and self-esteem.